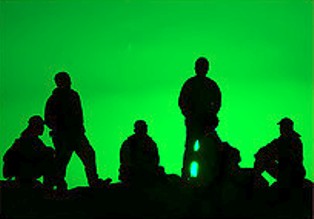 Etiquettes Pertaining to Friendship
Saturday 27/03/2010
All perfect praise is due to Allah; I testify that there is none worthy of worship except Allah and that Muhammad is His Slave and Messenger; may Allah exalt his mention, as well as his family and all his companions.
Man is naturally social, and thus as he goes through life he takes friends and brothers in faith. There are many Prophetic narrations highlighting the great rank of brotherhood if it is established purely for the sake of Allah and not for a worldly benefit or gain.
The best way to maintain ones relations with friends and brothers in faith is to maintain the etiquettes of such a relationship, and this is what we will address tonight.
This issue of the etiquettes pertaining to friends is an important one, and thus one must know how to deal with his friends and brothers in faith in order for the relation to last.
Allah instructed the Prophet,

, to be kind to his friends saying:
ÝóÈöãóÇ ÑóÍúãóÉò ãøäó ٱááøóåö áöäÊó áóåõãú æóáóæú ßõäúÊó ÝóÙøÇð ÛóáöíÙó ٱáúÞóáúÈö áÇóäúÝóÖøõæÇú ãöäú Íóæúáößó ÝóÇÚúÝõ Úóäúåõãú æóÇÓúÊóÛúÝöÑú áóåõãú æóÔóÇæöÑúåõãú Ýöí ÇáúÃóãúÑö ÝóÅöÐóÇ ÚóÒóãúÊó ÝóÊóæóßøóáú Úóáóì Çááøóåö
which means: "So by mercy from Allah, [O Muhammad

], you were lenient with them. And if you had been rude [in speech] and harsh in heart, they would have disbanded from about you. So pardon them and ask forgiveness for them and consult them in the matter. And when you have decided, then rely upon Allah." [Aal 'Imraan: 159].
A person is directly affected by those whom he befriends as in the narration of Abu Hurayrah, may Allah be pleased with him, who reported: "I heard the Prophet

saying:

"A person follows his friend's religion, you should be careful who you take for friends".

[At-Tirmithi & Abu Daawood]. Therefore, this company must have certain qualities that make befriending them something pleasing to Allah.
Giving heed to the etiquettes of friendship is something that strengthens the bond and makes friends feel as if they are one body as they should be because the Prophet

said in the narration of Abu Moosaa, may Allah be pleased with him:

"The relationship of the believer with another believer is like (the bricks of) a building, each strengthens the other".

He,

illustrated this by interlacing the fingers of both his hands

.

[Al-Bukhari & Muslim].
When one takes care of his friends and fulfills the due etiquettes of friendship, then their relation would last and become trouble free and this would directly reflect on the Muslim community as a whole.
Etiquettes of friendship or brotherhood:
The following are some of the etiquettes that the scholars mentioned with regards to friendship or brotherhood:
·
Dealing with them in good manners; the Prophet,

, informed us that the best reward one would obtain is for possessing good manners. Additionally, the Prophet,

, instructed us to deal with people kindly. Undoubtedly, good manners generate a loving and caring atmosphere between friends.
·
Granting people their due rights according to their status; one should serve and honor elderly people, while treat youngsters with love and teach them what they must know from the Qur'aan and the
Sunnah
. As regards those of the same age, one must sincerely advise them and assist them whenever they need help.
·
Overlooking mistakes; everyone makes mistakes, and one of the distinct qualities of a believer is to overlook and forgive others when they make mistakes.
Imaam Ibn Al-'Arabi

said: "Overlook the mistakes of your brothers, and their love towards you will continue" [End of quote]. Those who do not forgive and forget, find themselves without friends around them after a while. On the other hand, one of the means of becoming a close and intimate friend is to pardon others.
·
Concealing other's mistakes; one might notice a fault in his brother, and his duty is to try to change it and guide him to the way of removing it, while concealing it from others and not spreading it. Only a hypocrite would look for other people's mistakes and expose them to others. Furthermore, one must try to justify the mistake of his brother, and if his brother defends himself, then he should accept his excuse.
·
Not to envy one's brother in faith, or friend for the bounties that one's friend might have, from which he is deprived; one must remember that Allah is The One Who provides and blesses, and He gives some people more than He grants others based on His perfect wisdom. One should rejoice when he sees his brother blessed with a bounty from Allah.
·
Not to confront one's brother with that which he dislikes or hates unless there is a dire need for this confrontation.
·
Being bashful;
the Prophet

said:

"Bashfulness is a part of faith."

[Al-Bukhari & Muslim].
·
Being cheerful and kind in speech, and avoiding arrogance.
·
Advising one's friends and brothers in faith and accepting their advice. One should not hold grudges against them nor hate them.
·
Fulfilling promises, as breaking them is a quality of hypocrites. Abu Hurayrah
may Allah be pleased with him, reported that the Messenger of Allah,

, said: "

There are three signs of a hypocrite: When he speaks, he lies; when he makes a promise, he breaks it; and when he is trusted, he betrays his trust."

[Al-Bukhari & Muslim]. Imaam Sufyaan Ath-Thawri

said: "never promise your brother something and break your promise, as this changes love into hatred".
·
Befriending those with knowledge and whom one feels embarrassed to say or do something wrong in their presence; this makes the person used to refraining from any evil, while befriending those whom one finds it easy to say or do something nasty or evil in their presence makes the person accustomed to such things until this becomes a trait of his.
·
Not adhering to do everything they request unless there is no harm or evil in their requests; only a hypocrite would butter up people regardless of whether people's actions are right or wrong.
·
Loving for ones friend and brother what he loves for himself; Anas
may Allah be pleased with him, reported that the Prophet,

, said:"None of you becomes a true believer until he loves for his brother what he loves for himself".
[Al-Bukhari & Muslim].
·
Being keen to do what increases love and harmony; 'Umar, may Allah be pleased with him, said: "Three things would assure the continuity of love between you and your brother and friend; greeting him with Salaam whenever you see him; making space for him to sit when he arrives into a gathering; and calling him with the dearest name or nick name to his heart" [End of quote].
·
Giving him the benefit of the doubt.
·
Not severing ties of brotherhood or friendship; some people get bored after a while of establishing a relationship with people and sever ties with them and establish new ties with others and so on. This is a bad quality and one must avoid possessing such quality especially as loyal friends and brothers in faith are hard to come along, so one must hold on to them and assure the continuity of the relationship with them once he finds them.