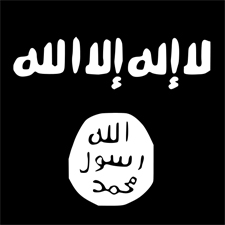 The Pillars of the Islamic State in Madeenah
Monday 29/03/2010
Upon his arrival in Madeenah, the Prophet

began establishing the foundations of the new state on a strong basis. The first blessed step that the Prophet

took was to build the great mosque (Masjid) in Madeenah, establishing the bond of brotherhood between the Muhajiroon (emigrants) and the Ansaar (helpers) for the love of Allah The Almighty. After that, he

issued the Islamic doctrine or constitution in Madeenah that arranged the relationship between Muslims, Jews, and the disbelievers, prepared the army to protect the state, exerted great efforts to achieve the aspired goals and solved the problems of the new community, as well as nurturing the community according to the Divine methodology in all the aspects of life. This educational nurturing continued and the noble Quran continued to mention the greatness of Allah The Almighty, the truth of the universe, encouragement to seek Paradise, frightening people with Hell, in addition to legislating rules to educate the Ummah (Muslim nation), and supporting the foundations of the state that would carry the Da'wah (call) among all the people and fight in the cause of Allah The Almighty.
The academic and educational aspects of the Ummah developed with the development of the Da'wah, building the community and establishing the state.
The Prophet

managed to overcome the economic crisis in Madeenah through the Divine methodology. The educational nurturing continued, and fasting and Zakah were ordained; a matter that boosted the flourishing of the society. The Islamic state was based on a stable and firm basis.