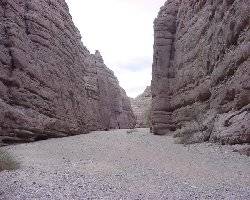 The Story of the Three Who were Left Behind - I
Sunday 05/09/2010
The story of the three who were left behind was narrated on the authority of Ka'b bin Maalik, may Allah be pleased with him, in the books of prophetic biography, Hadeeth and Tafseer (Quranic exegesis) through various narrations with slightly differing words. Moreover, special care was given to explaining and studying this incident. The narration of Saheeh Al-Bukhari is the most accurate and the most detailed in this regard. We will allow Ka'b bin Maalik himself, may Allah be pleased with him, to narrate the story; he said,
Never did I remain behind the Messenger of Allah

in any battle that he fought in except the Battle of Tabook; although I did fail to take part in the Battle of Badr, but Allah The Almighty did not admonish anyone who had not participated in that because on that occasion, the Messenger of Allah

had gone out in pursuit of a caravan of the Quraysh, and Allah The Almighty made the Muslims and their enemy meet without any appointment. I witnessed the night of the 'Aqabah [pledge] with the Messenger of Allah

when we pledged for Islam, and I would not exchange it for the Battle of Badr even though the latter is more beloved to the people. As for my story in this battle – the Battle of Tabook – never had I been stronger or wealthier than I was when I remained behind the Prophet

in that battle.
By Allah, I had never had two she-camels before, but I had them at the time of this battle. Whenever the Messenger of Allah

wanted to set out for a battle, he would hide his intention by apparently referring to a different destination, until it was the time of that battle [of Tabook], which the Messenger of Allah

fought in severely hot weather, facing a long journey, the desert and an enemy in great numbers.
Hence, the Prophet

clearly announced the destination to the Muslims, so that they might prepare themselves for their journey. He informed them clearly of the destination he was intending. The Messenger of Allah

was accompanied by a large number of Muslims, whose names are not listed in a book.
Any man who intended to be absent from that battle thought that the matter would remain hidden unless Allah The Almighty revealed it through Divine Revelation.
The Messenger of Allah

fought that battle at the time when the fruits had ripened and the shade looked pleasant. The Messenger of Allah

and his Companions were preparing themselves for the battle, and I started getting myself ready along with them, but every time I returned without doing anything. I would say to myself, "I still have time to do that." So I kept on delaying it till the people were ready and the Messenger of Allah

and the Muslims along with him departed, and I had not prepared anything for my departure, and I said, "I will prepare myself [for departure] in a day or two and then join them."
In the morning following their departure, I went out to prepare myself but returned having done nothing. Then again the following morning, I got ready but returned without doing anything. Such was the case with me until they had gone far away and I failed to attend. Even then, I intended to leave and catch up with them. How I wish I had done so! But I was unfortunate. So, after the departure of the Messenger of Allah

whenever I went out and walked among the people [who remained behind], it grieved me that I could not see anyone around me, except one accused of hypocrisy or one of those weak men whom Allah The Almighty had excused.
The Messenger of Allah

did not remember me till he reached Tabook. While he was sitting among the people in Tabook, he asked:
"What did Ka'b do?"
A man from the Banu Salamah said, "O Messenger of Allah, he has been detained because of his two garments and his taking pride in himself and his clothing." Mu'aath bin Jabal, may Allah be pleased with him, retorted, "What an evil thing you have just said! By Allah, O Messenger of Allah, we know nothing about him but good." The Messenger of Allah

kept silent. Then, he saw a man in white clothes moving towards them from a distance. On that the Messenger of Allah

said:
"Let it be Abu Khaythamah!"
It really was Abu Khaythamah Al-Ansaari, may Allah be pleased with him, who gave in charity a Saa' [handful] of dates and thereby was exposed to the censure of the hypocrites.
Ka'b ibn Maalik, may Allah be pleased with him, added,
When the news reached me that the Messenger of Allah

was on his way back to Madeenah, I was filled with concern and began to think of false excuses, saying to myself, "How can I avoid his anger tomorrow?" I consulted the wise members of my family in this matter.
When it was said that the Messenger of Allah

was now nearby, all the evil false excuses left my mind, and I knew well that I could never exit this problem by forging a false statement. Then I firmly decided to speak the truth. The Messenger of Allah

arrived in the morning, and whenever he returned from a journey, he would visit the Masjid [mosque] first and offer a two-Rak'ah [unit] prayer, and then sit with the people. So when he had done so, those who had failed to join the Battle [of Tabook] came and started offering [false] excuses and making oaths before him. They were over eighty men. The Messenger of Allah

accepted their excuses, took their pledge of allegiance, asked Allah The Almighty to forgive them and entrusted the secrets of their hearts to Allah to judge.
Then I came to him, and when I greeted him, he gave the smile of an angry person, and then said:
"Come here."
So I came walking and sat before him. He said to me:
"What detained you from joining us. Had you not purchased a mount?"
I answered, "Yes, O Messenger of Allah! By Allah, had I sat before any person from among the inhabitants of this world other than you, I would have avoided his anger with a false excuse, given that, by Allah, I have been gifted with the power of speaking fluently and eloquently. By Allah, I know very well that if today I tell you a lie to seek your pleasure, Allah will surely make you angry with me in the near future, but if I tell you the truth, even though you will be angry with me because of it, I will hope for the forgiveness of Allah. Really, by Allah, there was no excuse for me. By Allah, I had never been stronger or wealthier than I was when I remained behind." Then the Messenger of Allah

said:
"As regards this man, he has indeed told the truth. So get up till Allah decides your case."
I got up and many men of Banu Salamah followed me and said to me, "By Allah, we never witnessed you doing any sin before this. You certainly failed to offer an excuse to the Messenger of Allah as the others who did not join him have done. The supplication of the Messenger of Allah to Allah to forgive you would have been sufficient for you." By Allah, they continued rebuking me so much that I intended to return [to the Prophet

] and belie my earlier statement, but instead I asked them, "Is there anybody else who has received the same fate as I?" They replied, "Yes, there are two men who said the same as you, and both of them were given the same order that was given to you." I asked, "Who are they?" They replied, "Muraarah bin Ar-Rabee' Al-'Amri and Hilaal bin Umayyah Al-Waaqifi."
They mentioned two pious men who had attended the Battle of Badr and in whom there was an example for me. So I did not change my mind when they mentioned them to me. The Messenger of Allah

forbade all the Muslims to talk to us - the three abovementioned persons - out of all those who had remained behind in that battle. So we kept away from the people, and they changed their attitude towards us till the very land [where I lived] appeared strange to me as if I did not know it.
(To be continued)